AZUG wouldn't be the community we have to day without the backup of our loyal partners. Do take the time to explore them!
If you're open to becoming a partner of the AZUG community, please contact us.
Benefits of becoming a partner are:
Have your logo on this and the home page of our site
Have your logo in our newsletter which we send out on a regular basis to all of our members
Have a banner placed at our larger events like Global Azure Bootcamp and CloudBrew
Preference in hosting an AZUG event at your venue
… - we're open for feedback/suggestions!
---
Platinum partners
AE helps companies get fit for their digital future. Co-creation is the core of our approach. We'll work together with you and your customers to help you get you where you need to be on a business, organisational and technological level.

With over 20 years of experience in business architecture, software engineering and change management we are a trusted partner in reshaping business critical solutions and services for over 150 customers. And counting.

Arxus is a Managed Services Provider made up of 50+ cloud enthusiasts with unique cloud expertise and sector specific knowledge. We provide tailored Azure, Office 365 and Microsoft 365 solutions.

We help customers face the complex challenge of modernising their infrastructure and create a truly future-proof organization. Thanks to our managed public and private cloud solutions they can explore new business opportunities while we make sure their IT environment is up-to-speed and ready to deliver.

Our offering is focused around two solution groups: "productive workplace" and "scale with cloud innovation". Productive Workplace is built on Microsoft 365 and includes a wide-variety of tools to bring everyone in an organisation together to achieve more. With Scale with Cloud Innovation we offer Microsoft Azure's public cloud solutions, private cloud setups and a combination of both and the existing on-premise.

Our biggest added value is in managed services. We offer these on our private cloud, and now we do on Azure as well. We completely rebuilt these from the ground up, to fit the opportunities the Azure cloud offers in terms of management, maintenance, monitoring, security and automation. The result is Azure managed services: a futureproof managed service offering.

We position Arxus as a strategic partner for businesses, with a mission to improve productivity, efficiency and innovation. By managing applications and empowering employees with a modern, cloud-based workplace, we relieve companies of their IT burdens so they can focus on growing their core business.

Codit is an innovative IT company which provides next-level consultancy, technology, and managed services to leading brands worldwide. We successfully help companies reduce operational costs, improve efficiency and enhance communication by integrating people, applications, and things, using a wide range of Microsoft technologies.

Codit employs more than 180 people in Belgium, France, Portugal, Switzerland, United Kingdom, The Netherlands, and Malta. Since 2000, we have successfully implemented over 500 integration solutions worldwide.

eVri is the result of a partnership between Shiftz and 2commit. While Shiftz specializes in the infrastructure of the modern workplace, 2commit focuses on the development of modern business applications. With eVri they join forces and help companies modernize their digital workplace: user-friendly, efficient and safe.

Microsoft enables digital transformation for the era of an intelligent cloud and an intelligent edge. Its mission is to empower every person and every organization on the planet to achieve more.

Ordina is the largest, independent IT service provider in the Benelux. Our goal is to give customers in the financial services, public, industry and healthcare sectors a digital edge. We do this by devising, building and managing technological solutions. Ordina helps its customers stay ahead of the challenges and changes in their business.

Ordina has been active as an IT service provider in the Benelux for over forty years. We follow the latest technological developments very closely and make them relevant by creating innovative business and IT solutions that add value for our customers.
Gold partners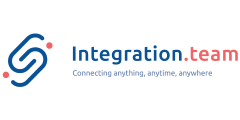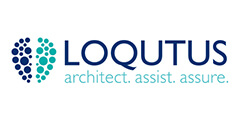 Silver partners