2022-10-11 - Residuality Theory: An Introduction
Hopefully, everybody had a great summer! Now it's time to pick up where we left off and learn and share experiences about Azure.
On October 11, 2022, let's get together and enjoy an evening with Barry O'Reilly in collaboration with AE and DDD Europe.
Agenda
18h00 - Welcome with food & drinks 19h00 - Keynote: An introduction to Residuality Theory by Barry O'Reilly 20h00 - Q&A & drinks
Practical details
Event date: October 11, 2022 - you are welcome from 18:00, sessions start at 19:00.
Catering: Available
Event location: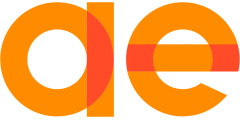 AE
Interleuvenlaan 74
3001 Heverlee
Belgium
Registration
Check https://www.ae.be/residuality-theory-an-introduction for more information and registration!