2019-05-06 - //BUILD live stream
As build approaches, AZUG, VISUG, MADN, OWIC and many more user groups, with support from Microsoft, are hosting a viewing party to learn about all the new cool stuff Microsoft is bringing to developers at //BUILD 2019!
We'd like you to join us:
May 6, 2019 - 17:00h @ Microsoft HQ Belgium
Don't miss this opportunity to join the community and learn together. Additionally, Microsoft wants to thank you for your participation and will be providing some fun swag.
Practical details
Event date: May 6, 2017 - you are welcome from 17:00
Catering: Yes!
Event location: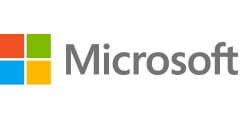 Microsoft Belgium
Brussels National Airport, 1K
1930 Zaventem
Belgium
Register via Pretix