2011-10-20 - ALM for Windows Azure
Interested in how you would do ALM with Windows Azure? Clemens Reijnen (MVP) will guide you through how professional application development is done for and with the cloud.
Session info
Application Lifecycle Management (ALM) is about working together. People, processes and tools all working together to create end-user systems quicker and better. This is valid for all application types: Mobile Devices, Windows Clients and Windows Azure systems. This session highlights how the ALM features in VS2010, TFS2010, Microsoft Test Manager and Windows Azure can contribute to a better combination of processes and tools. We'll optimize the "develop, build, deploy, test" lifecycle for a Windows Azure application.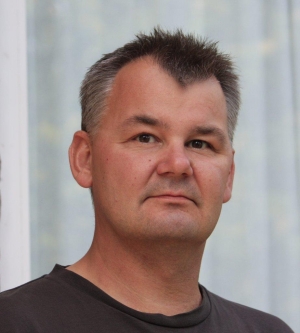 Speaker: Clemens Reijnen is a management consultant at Sogeti, specializes in Application Lifecycle Management, he gives VS2010 ALM course throughout Europe, created the certified Agile TMap testing process template for TFS2010 and is a frequent speaker at conferences. Clemens is awarded Microsoft Most Valuable Professional (MVP) by Microsoft. As a Scrum Master he has a deep knowledge and a broad background in software development. Clemens runs a technical blog on www.ClemensReijnen.nl and is coauthor of the book Collaboration in the Cloud: How Cross-Boundary Collaboration Is Transforming Business. You can reach Clemens at Clemens.Reijnen@Sogeti.nl
Practical details
Event date: October 20, 2011 - starts at 18:00

Event location:


Sogeti
Jules Bordetlaan 160
1140 Brussels
Belgium
Register via EventBrite